July 10, 2017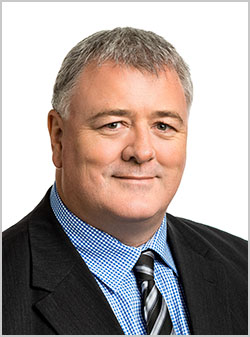 May 30, 2017: Canberra, Australia: CTO Group is pleased to announce the appointment of Steve McCauley as the newest Principal Consultant to join its Strategic Advisory and Consulting practice.
Prior to joining CTO Group, Steve held a position as Assistant Commissioner responsible for the Cyber Security operations and strategy of the Australian Taxation Office. In this role he delivered a new Security Operations Centre for the ATO, reshaped and modernised the organisation's security culture, services and IT methods for managing complex cyber risks. Steve also facilitated the agency's ability to provide and grow its forensic services to support up to 38 partner agencies and organisations.
Other responsibilities included providing key security advisory support to facilitate the ATO's move into Cloud Computing.
Steve also acted as Chief Information Officer at the Department of Parliamentary Services throughout 2013 and 2014, a role which saw him implementing the findings of the Roche Report, with a focus on a holistic Strategic IT Plan for Federal Parliament.
These two leading roles added to several decades of successful leadership and technical delivery experience within a range of Federal Government departments and agencies.
CTO Group Chief Executive Kane Fillingham said he was pleased to welcome Steve at a time of rapid growth for the company.
"We are seeing strong demand for trusted Cyber Security expertise from major clients in both the public and private sector arenas," he said.
According to CTO Group Chief Strategy Officer Andrew McLintock, the complexity of the Cyber Security field is rapidly increasing, as major organisations grapple with a sophisticated threat landscape and the requirements of an evolving regulatory environment.
"With his refined, pan-Government view of the Cyber Security and IT Infrastructure landscape, Steve is ideally positioned to assist CTO Group's clients mature their security posture," he said.
Steve McCauley said was excited by the opportunity to support the development of complex business and technical ecosystems during a time of fundamental change.
"Major Australian organisations are clearly at an inflection point in their digital transformation journey, with a combination of factors such Application Modernisation, Cloud Computing and Cyber Security coming together," he said.
"CTO Group sits at the heart of that change and is ideally positioned to assist clients to take advantage of this transition."