CAPABILITIES
Technology
Technology is one of the key building blocks which enable organisations to deliver business outcomes, functioning as both a primary enabler and a transformative element that facilitates innovation.
CTO Group views the maintenance and currency of our technical knowledge as a core competency which allows us to deliver value to clients. From an advisory perspective, our insights extend to high-level fields such as infrastructure platforms (including cloud computing), applications, network, development and disaster recovery.
Drawing on our delivery capability, we maintain extensive domain knowledge in a number of specific areas including data centre, hypervisor and operating systems, monitoring and control, network, storage, data warehousing and database, compute, backup and archive, disaster recovery, automation, orchestration and APIs.
We believe that technology must be applied in an appropriate way and context.
Hence, we approach technology from an independent point of view, with a view to providing clients with industry leading, vendor agnostic advice on how to maximise the value of existing and planning technology investments, in order to successfully achieve business outcomes.
It is this ability to place technology deployment and usage in this broader context which allows CTO Group to drive value to our clients.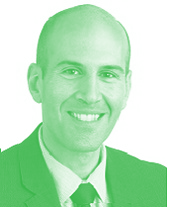 capability leader / Technology
Talal Rad
At CTO Group, our technology capability approaches customer solutions uniquely, shifting the focus from "What can the technology do?" to "What business outcome does technology support and how can it be consumed?".

By breaking down organisational silos and embedding innovation and agility, we encapsulate technology components into standardised consumable products that elevate their value and enhance business outcomes.